ALL THE BEST NAMES IN CRICKET TEAM-WEAR
SPECIAL OFFER – Order your team wear from us and we will provide sponsored club clothing for your groundsman.
When your cricket club needs team-wear for the new season look no further as we can supply all the best brands in cricket for you and your team-mates.
Choose from Surridge, Shrey, Under Armour, Kukri, Grey Nicholls, Caterbury to name a few.
We supply team-wear to cricket clubs and can provide everything from playing, training and leisurewear to cricket caps in a traditional and baggy style, all with top quality embroidery every time.
Sitches4Sport Own Brand "The Edge"
Edge Range  – Made in the UK – Our premium QUALITY fully coordinated 'Edge' team and training range – Ideal for cricket, rugby and football teams
Teamwear – With a wide range of coordinated styles and layer
 "The Edge" Premium quality cricket whites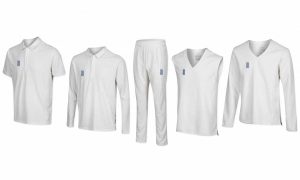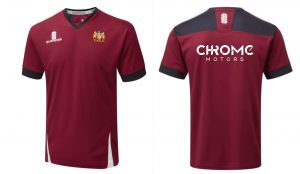 With vast colours and style options to choose from, as well as customised and sublimatied options you're guaranteed to look professional whether you're training, playing or socialising with friends.  For enquiries please call 07894 461299 or email sales@stitches4sport.co.uk
TOP QUALITY EMBROIDERY OF YOUR CLUB LOGO
We believe that your cricket club's logo looks best when it's embroidered, so when you've decided to set up your club shop with us, you can be safe in the knowledge that your club logo will look pin sharp every time.
We'll never print your club logo, unless you request it, and we don't charge set up costs for embroidery either, something to consider when choosing your new teamwear provider.
LEAD TIMES ON TEAMWEAR ORDERS
There's nothing worse than placing your teamwear order and then having to wait, wait some more and then to have to wait again only to find some of your order missing.
We commit to a 2-3 week lead time, which means that when we receive your order, it's picked, professionally embroidered, printed with any sponsors logos and ready to dispatch to you.
Call or email sales@stitches4sport.co.uk to find out more on lead times and how this can benefit your clubs players and members.
SETTING UP YOUR CLUB SHOP
Once you've chosen the brand of teamwear you'd like for your club, we'll set up all the products you've chosen into an online store dedicated to your cricket club.
There are no minimum orders, your players and members simply order what they'd like, pay online and we'll either deliver or we can arrange for collection instore.